Video poker in all it's various different guises is a really accessible way for people who aren't card sharks to get to grips with the game, because it is a game you play alone and in your own time, so it gives you the space to learn the hands and their rankings.
The game uses a newly shuffled single deck of regular cards for each hand, and since it is only playable digitally this can be done instantly and effectively using the random number generator, or RNG, that all online gambling games of chances are built around.
Other providers have made versions of Aces and Faces, but the one we are looking it is by Microgaming, one of the oldest and most respected game developers in the industry,
A slight variations on the 'standard' video poker game, Jacks or Better, Aces and Faces has extra payouts for four of a kind hands made up of Aces or face cards, which is where it gets its name, but is otherwise very similar.
Basic Rules of Aces and Face Video Poker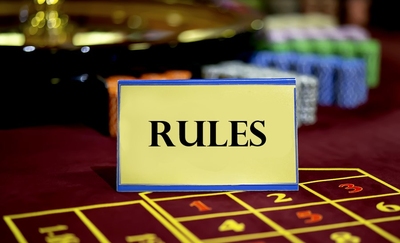 Video poker games tend to use a combination staking system, made up of coin value and number of coins played.
It is possible to play up to 5 coins per hand, and those coins can range between 25p and £5.00 in value. The player must therefore tailor their overall bet per hand by balancing these two numbers.
Be aware though that while changing the coin value will not impact any of the payout odds, reducing the number of coins will for some hands. This will be explained shortly but for anyone in a rush: always play the maximum 5 coins per hand if you want the best payout ratios.
Once your bet has been made, you will be dealt 5 cards facing up from which you must make the best hand.
You can do this by holding any cards you like (just click on them), then discarding any cards you don't like and changing them for new ones. You can only do this once though, so after any new cards have been dealt you are stuck with your hand and the game is over, with any winnings paid out immediately.
The game will hold any cards that make up a winning hand from the first deal automatically, so you won't accidentally miss a winner, but the player can undo this if they want to perhaps go after a better hand.
The game will not automatically hold cards that are close to a winning hand though; so for instance if you had a 10, J, Q, and K all of hearts, and one other random card, the game would not hold any of them. You would only be one card away from a Royal Flush, the best hand in the game, but these cards would not be held for you because they do not make a winning hand as things stand, so you would have to do it yourself.
Gamble Feature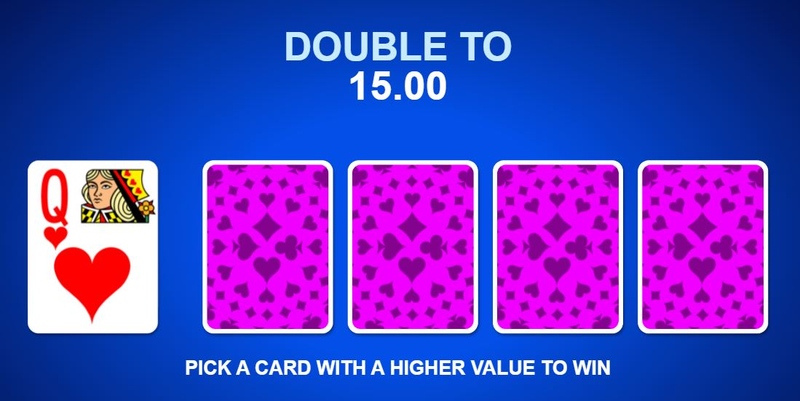 One other feature of this video poker variation is the ability to boost your winnings using the gamble feature.
On any win, you will see a dice button appear in the control bar. This will take you to a game where you can double your money if things go your way, but if you lose, your winnings from the poker round are gone too. If you draw, the initial stake is returned and you can either play again or take the money.
What's more, assuming you win the gamble, you can repeat it if you are feeling really brave.
It's a simple 'pick' game, where the player is shown a card and then has to pick from four face down cards, with the object being to reveal a card value higher than the one you have been shown.
It's a complete game of chance so whether you want to do it or not depends on how risk averse you are. A £200 win could be doubled to £400 in seconds which would feel incredible, but winning and extra £200 probably wouldn't feel as good as losing that initial £200 would feel bad.
Payouts and Probabilities
The payouts for each possible hand in Aces and Faces will be right there for you on the screen, so it's impossible to miss.
Here's how it looks from top to bottom assuming you play 5 coins per hand, with probabilities for each hand included:
| Hand | Payout | Probability |
| --- | --- | --- |
| Royal Flush | 800:1 | 0.0025% |
| Four Aces | 80:1 | 0.0107% |
| Straight Flush | 50:1 | 0.0196% |
| Four Js/Ks/Qs | 40:1 | 0.0587% |
| Four 2s Through 10s | 25:1 | 0.15% |
| Full House | 8:1 | 1.15% |
| Flush | 5:1 | 1.08% |
| Straight | 4:1 | 1.12% |
| 3 of a Kind | 3:1 | 7.44% |
| Two Pairs | 2:1 | 12.92% |
| Jacks or Better | 1:1 | 21.53% |
All together then, that's around a 45.45% chance of getting a winning hand in each game.
One thing to be wary of, is that playing for less than the maximum number of coins reduces the payout odds of a Royal Flush.
Playing for 5 coins worth 50p each gives a payout of £2,000 for a £2.50 stake – that's 800:1, but this reduces the fewer coins that are played as follows:
| Coins PLayed | Payout |
| --- | --- |
| 5 Coins | 800:1 |
| 4 Coins | 750:1 |
| 3 Coins | 666:1 |
| 2 Coins | 500:1 |
| 1 Coin | 500:1 |
So sticking with 50p per coin but only playing 1 or 2 coins, your bet will be 50p or £1 respectively, and your payout either £250 or £500 – that's a big drop from £2,000.
As the best hand in the game the Royal Flush won't come up frequently, so anyone nipping on to play a small number of hands won't likely notice a difference if they play fewer coins.
However, anyone playing for a longer session will really miss that extra money when a Royal Flush does eventually show up, and they are giving up some of their edge back to the casino by not playing 5 coins.
Lastly, you might see paytables with slightly different payouts from other providers, typically they will alter the odds for a full house or a flush, but the Microgaming version offers the best value for the player. It is known as the 8/5 version because the payout for a full house is 8:1 and for the flush it is 5:1.
Other versions include a 7/6 (7:1 and 6:1), a 7/5 (7:1 and 5:1), and even a 6/5 (6:1 and 5:1) but, unless you have no other option, stick with an 8/5.
House Edge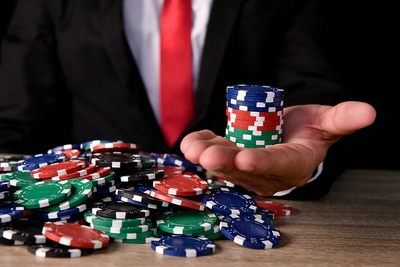 Video poker in general is one of the best value games in the casino, so Aces and Faces is a great game to play for anyone wanting to make their bankroll last a long time.
This game has just a 0.74% house edge, which means the theoretical return to player percentage, or RTP, is 99.26%.
This assumes the player makes optimal decisions of course – if you hold bad cards and discard promising ones then you will be giving a lot of the RTP back to the casino and increasing their edge, which you obviously don't want to do.
In order to play optimally, here is what you should do with winning hands:
Royal Flush – Hold
4 Aces – Hold
Straight Flush – Hold
Four Js, Qs, Ks – Hold
Four 2s Through 10s – Hold
Full House – Hold
Flush – Hold, unless you are only one card away from a Royal Flush. In that case, go for the Royal Flush.
Straight – Hold, unless you are only one card away from a Royal Flush. In that case, go for the Royal Flush.
3 of a Kind – Hold the 3 and discard the others, hope for a full house.
2 Pairs – Hold the pairs and discard the odd card out, hope for a full house.
Jacks or Better – Hold the pair, unless you are one card away from a Straight Flush in which case go for that. Change any single high cards.
For non-winning hands things are more complicated, and quite difficult to remember without practice.
Ranked from top to bottom, here are the best non-winning hands:
Four cards to a royal flush
Four cards to a straight flush
Three cards to a royal flush
Four cards to a flush
Low pair
Four cards to an outside straight
Two suited high cards
Three cards to a straight flush
Two unsuited high cards
Suited high cards
So if you have a non-winning hand containing any of these combinations, hold them and dump the rest. If you don't have any of these combinations, then dump the lot.
This is more tricky to get your head around than the optimal strategy for winning hands, but the good news is that even without knowing the list of non-winning hands off by heart, just using your common sense can keep the house edge down a good deal.